On April 12th, GLOCOM held the first meeting of the research salon of Blockchain Economics Research Lab. Economists, Developers, and experts from IT-user firms joined the discussion on the possibility and the limitation of blockchain.

As the first meeting of the salon, pre-seminar was held to study basic functions of blockchains. In the main salon, Dr.Takagi, the director of the lab presented the story on the development of blockchains and its possible economic impact. Participants discussed based on the presentation.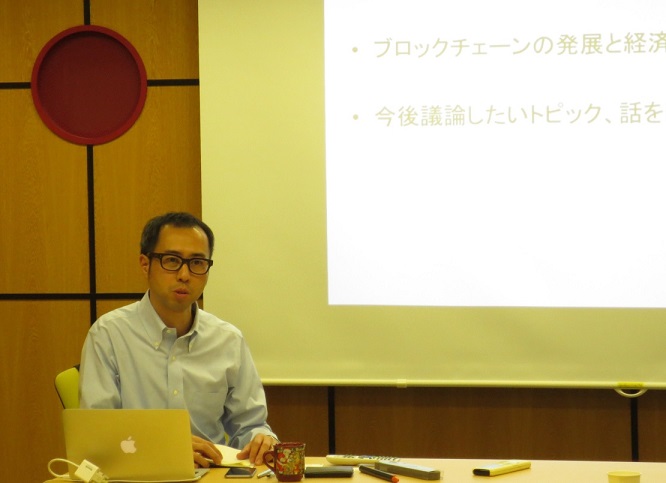 Particularly, discussion was centered on whether blockchains can reduce social costs, whether it can replace traditional database system, and how it can create new services.

GLOCOM will continually deepen the discussion on the social impact of blockchains through the research salon, and provide the results by open seminar.

※Research salon is invitation-basis.
2016-04-15