As a research institute that conducts both academic research and hands-on activities in society, GLOCOM aims for practical research firmly-rooted in society through the following activities.
Contracted R&D activities
GLOCOM conducts many contracted R&D projects that include requests received from clients such as companies and other various organizations, research and investigations based on individual themes, and research and investigations based on competitive bidding and public offerings.
In research and investigations based on requests from clients, GLOCOM offers the optimal results depending on the needs of customers through various forms of activities and methods that include report creation, holding study groups, offering recommendations, feasibility studies, and consulting. In addition, GLOCOM also participates in large-scale projects with government agencies, etc. in cooperation with various organizations.
Recent examples of contracted R&D activities
Investigative research on blockchain technologies and applications
Investigative research and holding study groups on open data
Investigative research on the sharing economy and business models
Investigative research on the utilization of personal data
Research on flame wars and corporate risk in information-oriented society
Investigative research related to system development using artificial intelligence
Dispatching of school counselors to Ofunato, Iwate Prefecture
Research for the Okinawa Prefecture's Asia Economic Strategic Initiative
Start-ups and holding of a regional revitalization forum in Minamiuonuma, Niigata Prefecture
Various overseas research, etc.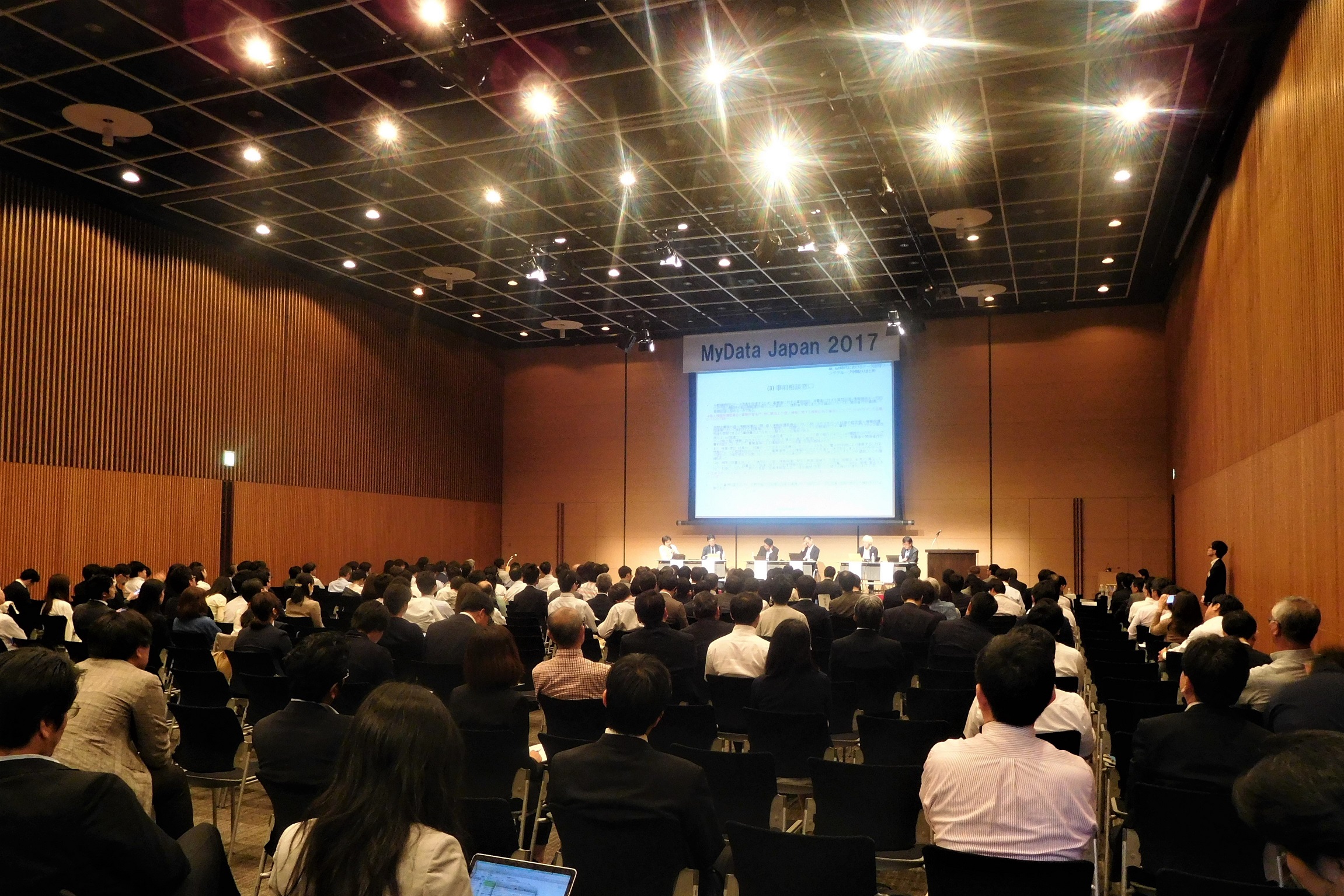 MyData Japan 2017 (held on May 19, 2017)
Joint research activities
GLOCOM conducts pioneering research with experts and specialists in industry, government, and academia gathered from its research network in Japan and overseas on pioneering themes in modern society research and corporate strategy. The main forms of research consist of projects that invite the participation of observers and open research that is conducted with multiple clients.
In addition, research activities also cover themes in response to issues raised by individual clients aimed at problem solving and development together with clients.
Recent examples of joint research activities
ERP is a joint research program composed of GLOCOM researchers and people for companies and organizations who support activities based on an understanding and approval of GLOCOM's mission, research, and activity themes, etc. Members are provided with invitations to various programs and events held by GLOCOM, and opportunities to utilize research outcomes and research resources depending on interest.
GLOCOM uses its research network that spreads across Japan and the world to address a variety of social issues in the drastically changing global environment based on GLOCOM's unique perspective, and conducts various programs and events as a practical forum for coevolution aimed at the resolving of these issues.
Corporate seminar programs
GLOCOM offers programs that provide an opportunity to recognize various trends in society and enhance sensitivity to social changes based on pioneering and cutting-edge themes picked up as particularly useful for business strategy that are centered around information society studies that are GLOCOM's core research activities. The programs can be customized depending on needs.

Research workshop program
This is an annual workshop program in which experts in industry, government, and academia gather to study pioneering and cutting-edge themes. This program offers instructors and participants an opportunity to deepen their expertise and interact across different industries and sectors.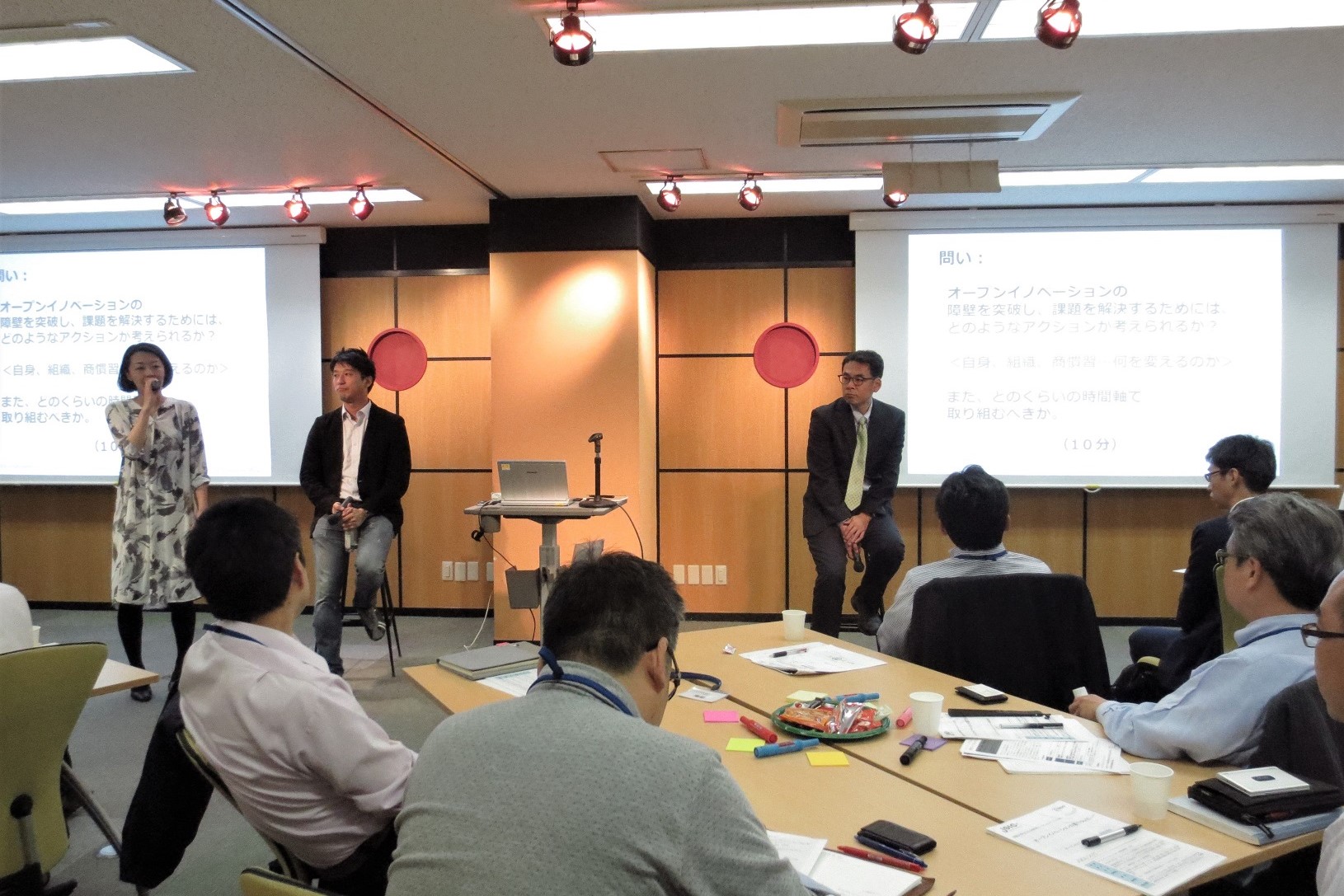 Research workshop (held April 20, 2017)
Public colloquiums/symposiums
GLOCOM proactively provides appropriate forums for a wide range and variety of members to create knowledge through the concrete form of public colloquiums and symposiums that address the latest themes related to important social changes such as the advance of information society and knowledge society in a timely manner.
Examples in FY 2016: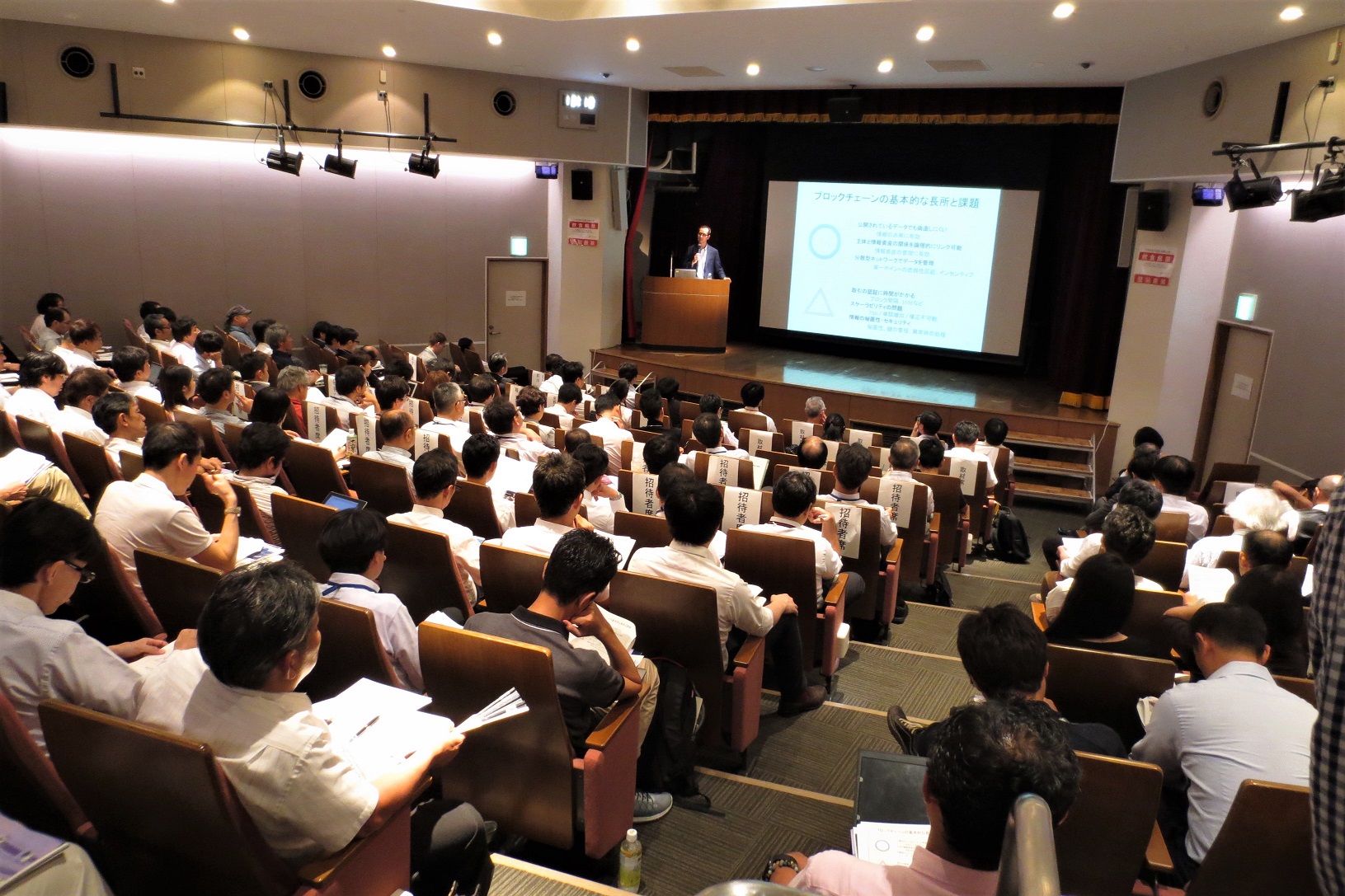 Blockchain Innovation symposium (September 8, 2016)